A mine exploded at Hoang Tin gold store on Nguyen Thai Hoc Street, Hanoi this morning, June 21, injuring over ten people.
The explosion occurred at around 10.45am. After that a flame blazed up. Fire fighters appeared after ten minutes to control the fire.
A witness who is an employee of Hoang Tin gold shop said that at nearly 11am, a man wearing mask entered the gold shop, carrying a bag. This man said he wanted to sell gold and gave the bundle to Mr. Thanh, a cashier. After that he shouted: "Everybody stands still! That's mine".
Thanh threw the bundle to the door. Another employee shouted to warn others. Employees ran out of the shop and tried to close the door to prevent the man from running away and to protect people outside the shop.
While the door was being closed, the mine exploded. Over ten people, including employees of the gold shop and the next-door cosmetic shop and some passers-by, were injured.
Meanwhile, a guard of the near-by sports equipment shop, Mr. Nguyen Van Tiep, said that a man walked through the gold shop and threw a bag into the shop then ran. At the same time, he pressed something on his stomach and the explosion occurred immediately.
The explosion damaged the gold shop and the next-door cosmetic shop, burnt a motorbike and broke the glass of a truck which stopped in front of the gold shop at the time of explosion. The truck driver was seriously injured.
Two men who are suspected to cause the explosion were arrested. Police are investigating the case.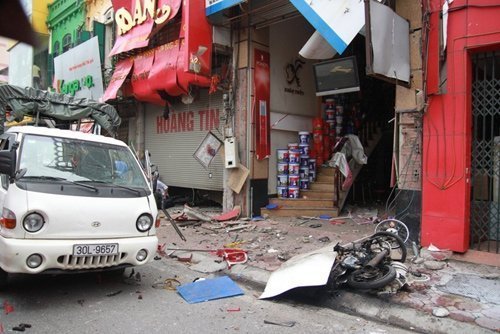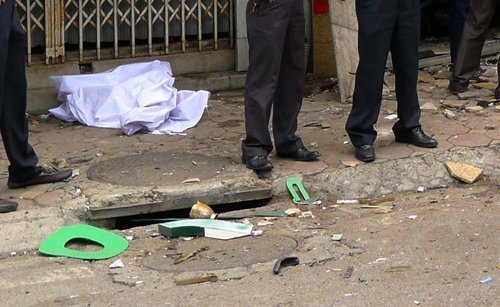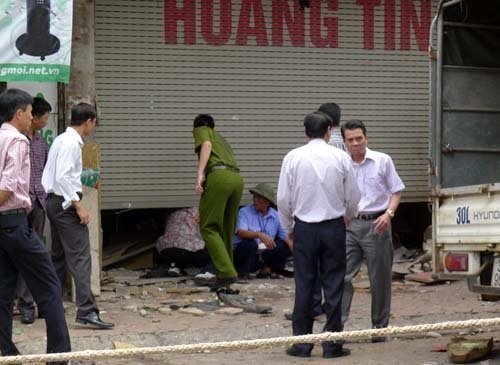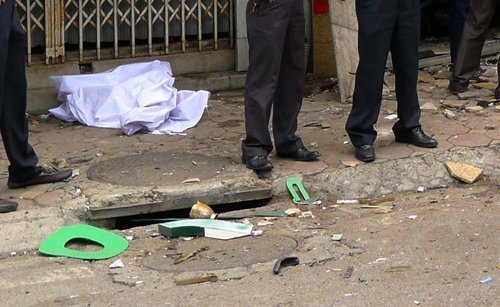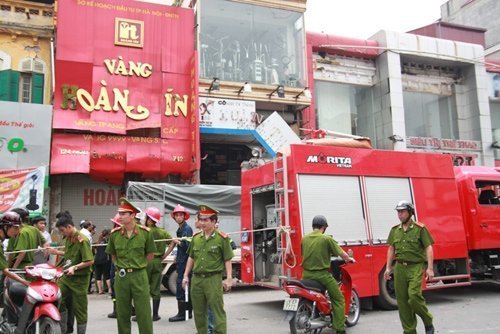 Source: VNN
Maybe You Also Interesting :
» Woman sues cop for unlawful corset search
» Volleyball players see huge rewards for winning
» Hue-based plant fined $12,000 for polluted discharge