A terrifying accident occurred on June 5 in the central province of Ha Tinh. A small truck crashed into the back of a heavy truck, killing three people on the spot.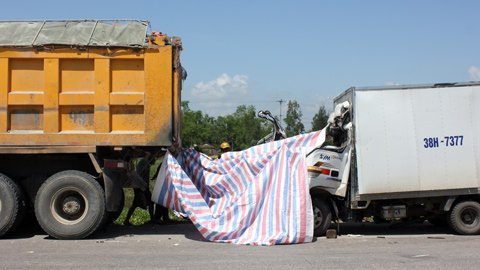 The accident happened at 9.30am on National Highway 1A. Truy Cong Tien, 41, drove a 1.25 ton truck, with his two sons – Truy Cong Tung, 19, and Truy Cong Vinh, 16 on the car, at high speed on the road. Losing control, the small truck hit the back of a 12 ton truck which stopped on the roadside.
The crash was too strong, killing Tien and his two sons immediately. The front of the small truck was completely deformed.
After the accident, the driver of the big truck presented himself to the police.
Relevant bodies are investigating the case.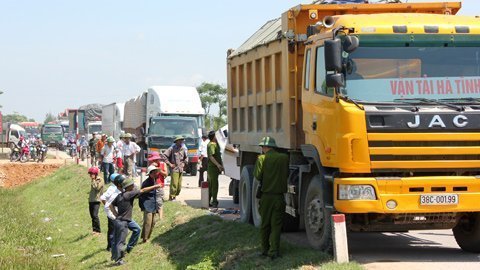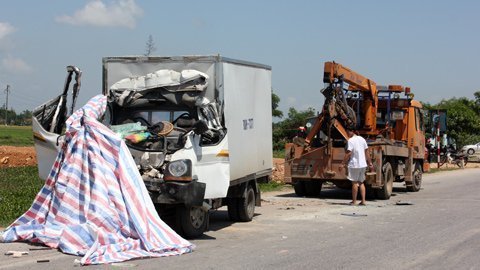 Source: VNN
Tags:
Maybe You Also Interesting :
» More than 100 die on roads during long weekend
» Four accidents on Saigon Bridge this morning, 12 cars deformed
» 16 injured in head-on bus/truck crash